ABOUT OUR ORGANIZATION: Integrity: Arts & Culture Association is a non-profit Christian arts organization, which was founded on June 25, 2002 by an artist for artists. We are passionate about the literary, performing and visual arts, and we welcome your involvement. We are dedicated to producing high quality programs that educate, inspire and entertain. We also reach out to youth and provide education, grants, field trips and a venue for artistic creativity. It is important to us to provide youth guidance by teaching them integrity, in an effort to help them become upstanding individuals.

Our Board of Directors is made up of a variety of people who have a deep interest in the work of the organization and have various kinds of expertise and connections.

Our financial support is derived through private donations, fundraisers, the production of artistic events and grant funding. If you believe in our mission, please consider
partnering
with us. Donations are tax-deductible to the full extent of the law.
Where Eagles Soar (Isaiah 40:31)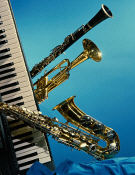 BECOME AN IACA PARTNER TODAY!
Team with us to help fund opportunities for artists and youth, and high quality educational, inspiring and artistic programming for audiences. Donations are tax-deductible to the full extent of the law, less the cost of any goods or services received. For more information,
click here.
Thank you for making IACA online a part of your day!

We look forward to connecting with you. To join the IACA mailing list, click here to provide us your contact details.

14 years of community service as of June 25, 2016!